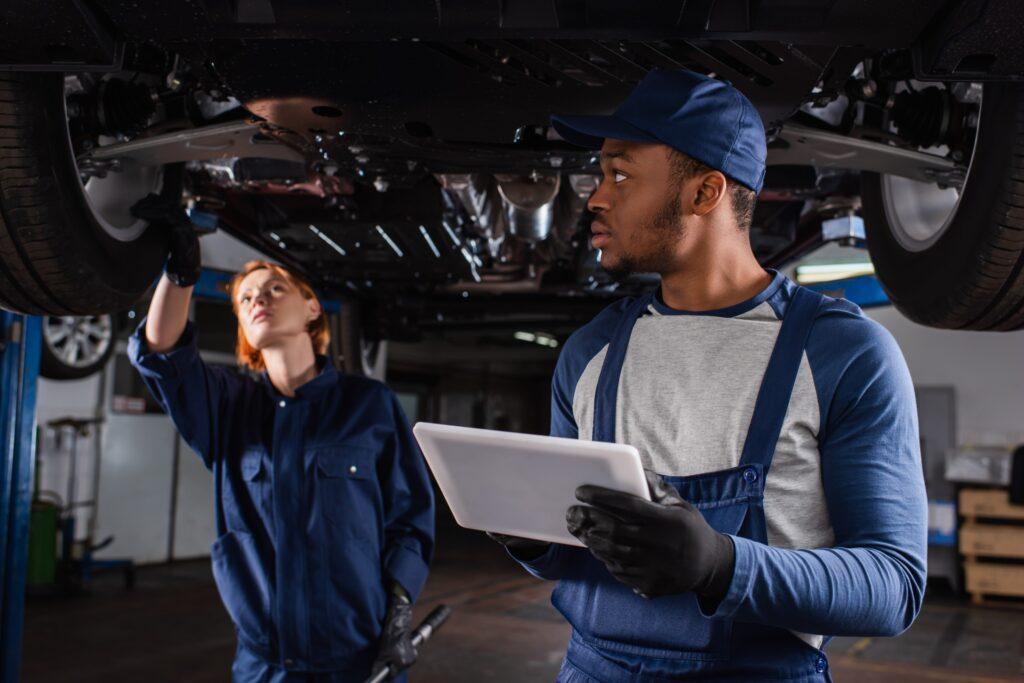 Independent aftermarket automotive associations around the world are closing ranks and embracing the 10 Principles for Fair Access to MRI Repair Data
The world automobile associations ofIndependent secondary market signed a statement to support fundamental right to reparation. He announced it ADPA extension (European Association of Independent Automotive Data Publishers) among the various associations which have taken a clear position on the right to repair by establishing 10 principles for developing a regulatory framework that takes into account digitization and connectivity in IAM.
WHAT ARE AUTOMOTIVE SPARE PARTS VALUE IN EUROPE AND WORLDWIDE
The ADPA explains that overall, the automotive aftermarket keeps in circulation 1.5 billion vehicles contribute with 1,600 billion euros to the economy. Independent workshops maintain 70% of repairs after the expiration of the vehicle warranty. On average, already after 3 years, half of motorists no longer carry out maintenance at the dealership. To better understand the size of the IAM in the European Unionthe ADPA summarizes them as follows:
gather on 000 companies (including many SMEs) e 4.3 million people;
offers services, innovative and competitive solutions for the security and technical assistance of more than 320 million vehicles used by individuals, businesses and public bodies.
The absence of verticality with a specific standard for the automotive industry, compared to the Data-Act which establishes general rules on access to data generated by connected objects, risks giving an advantage to car manufacturers. A situation which also concerns IAM in the USA pending a judgment which could open a breach in favor of fair competition between OES and IAM.
10 IAM BASICS FOR REPAIR DATA ACCESS
The 10 principles subscribed to by global IAM associations establish best practice guidelines for the definition of a flexible regulatory framework according to the jurisdictions. In particular, the key points concern:
access just to repair technical information (RMI). Vehicle manufacturers/OE suppliers must provide certified independent repairers with the same repair information, tools and software as authorized dealers/service providers on reasonable terms;
clearer rules on telematics. Usually auto repairers have access to diagnostic data by connecting a tool to the (OBD) port. However, OBD is no longer the only way to get information;
pass through. Automakers cannot require repairers to use proprietary tools as a prerequisite for access to general services and repair information. Access to RMI should be convenient and reasonably accessible;
terms of subscription. The data provider must provide information on the terms and conditions that meet the commercial needs of the garages, particularly with regard to the duration of the authorizations;
price a fair market for access to information determined by reference to the reasonable recovery of costs incurred in producing and providing the information and/or the price charged for the provision of similar information abroad;
real time access technical repair information. Service and repair information must be provided in real time when the vehicle is placed on the market or at the same time that it is made available to an authorized service provider;
responsibility. Resolution mechanisms should be established controversies and mediation services, including through an office capable of responding quickly and effectively to violations of the law, also providing fines in internships;
exceptions to the right to repair. The rules should prevent automakers from using any means as a loophole;
operation. The rules should enable the creation of an infrastructure to support independent repairers' access to the information needed for vehicle-specific safety-related repairs;
transparency. Legislation should require each automaker to post subscription terms on a common platform and update the information within 48 hours of changing terms.
ADPA ON ACCESS TO TECHNICAL REPAIR INFORMATION
"The entire global multi-brand aftermarket is eager to be able to offer new digital solutions that meet their customers' expectations" he stated Ralf PelkmanADPA President. Pierre ThibaudatDirector General of ADPA, added: "In the European Union some legislative progress has been made, but not yet enough to have a "beacon effect" as we have done in the past. We must act now! ".
Source : Sicur Auto